North Star Steam with their automated Robot D.A.G.O.N.
New to our festival this year is The Barrel House Wailers
AWESOME news: Enjoy Doc Phineas as our Master of Ceremonies!
http://www.docphineas.com/events-and-appearances-steampunk-doc-phineas-las-vegas/#lightbox[1886]/2/

We are so thrilled to have The Velveteen Band once again!
The Velveteen Band is an eclectic musical side show which delivers a wonderland dreamscape, set to capture the imagination and rock you to the core. The theatrical rock ensemble features puppets on vocals, a deranged mad scientist, and is led by a six foot trumpet playing rabbit named the Baron Von Velveteen.
Members: Baron von Velveteen Guitar Trumpet Backing Vocals Fum the Puppet Vocals Dancing Foe the Destroyer Vocals Plotting your doom Professor Z Synths and Melodica Containing Foe's rage Christopher Coyle Drums Percussion Buster Matthews Bass Guitar Backing Vocals BEHIND THE CURTAIN: Claire Flores Puppeteer for Fum Puppet keeper of Fum and Foe Jason Amelio Puppeteer for Foe Voice of Foe Daniel Flores Voice of Fum Band Manager
Genre: Steampunk, hard rock, nerd rock
Hometown: Ventura, CA
http://www.thevelveteenband.com/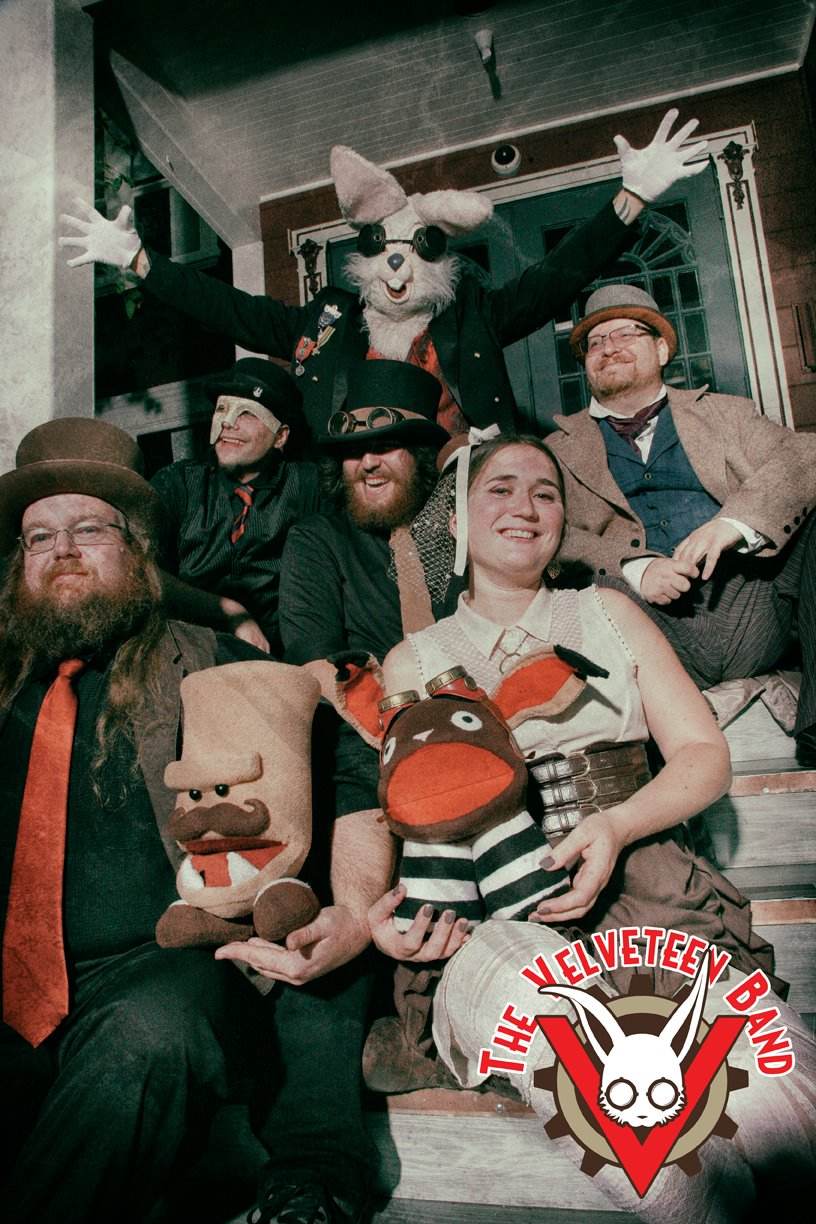 Tayliss Forge arrives as special guest judge for the 2017 Costume Contests!
Tayliss is a cosplay model, artisan crafter, and was a recent contestant on the TV show Steampunk'd. A majority of her time is spent making costumes and accessories for her online business: Nonconformity Accessories. She loves leather-working and creating corsets, bracers, purses, etc. She also enjoys making replicas of props, jewelry, and clothing from movies, TV shows, anime, video games, or board games. Most of her costumes are heavily influenced by steampunk and Victorian fashion.
Come meet Tayliss!
CIRQUE DES BETES Performs Fetes Extraordinaire!
Steampunk Cirque Extraordinaire. Buskers, burlesque and bamboozling feats of art & athleticism! Circus Freaks and Sexy Beasts for all.
Started as the duo Fawn & Bear in 2012, this new performing group has grown in size and expanded their talents to include circus flow arts such as hooping, contact juggling, fan dancing, staff manipulation and the aerial arts. In addition to circus arts we have included a variety of neo burlesque dancers who are excited to thrill and chill you with intriguing dances and skills. We have also expanded our connections to other troupes of performers in the San Luis Obispo Area as well as steampunk groups up and down the coast of California.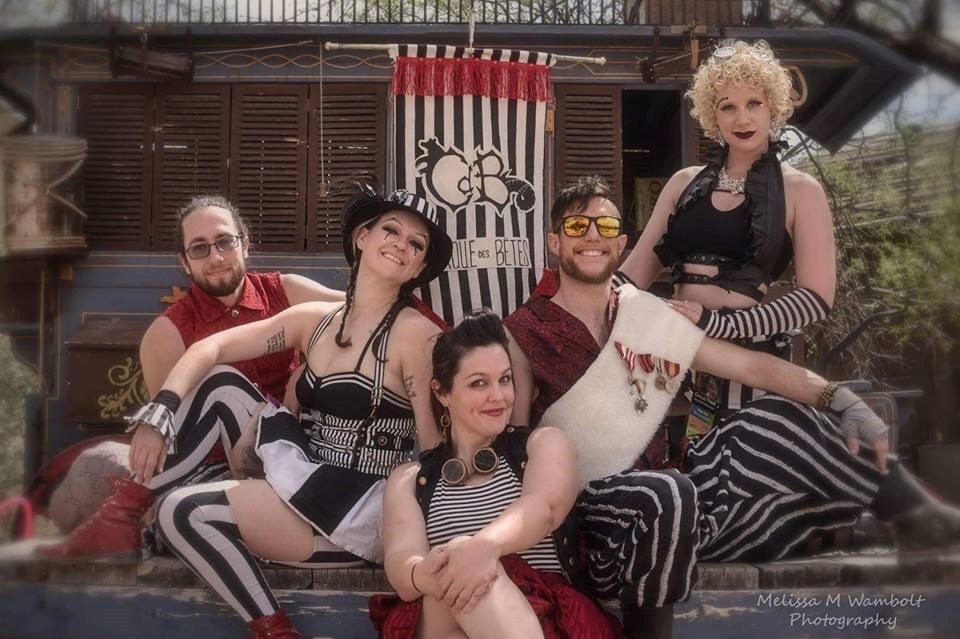 Watch them perform live in October!
Find out more information about CIRQUE DES BETES on their website:
http://cirquedesbetes.weebly.com/

"Abby Posner Brings a lively contribution to the Folk/Americana genre with her insightful lyrics and catchy melodies.  There is a brilliant, contemporary freshness to her work." – Chris Wilson, KPFK Radio Station.
From new-folk to bluegrass and pop, Abby and the Myth twists genres to create a fresh catchy sound. Abby arranges, writes, and plays nearly all of the instruments on her albums. The sounds you hear are both pleasantly dark and playful.
Find out more information on her website: http://www.abbyposner.com/