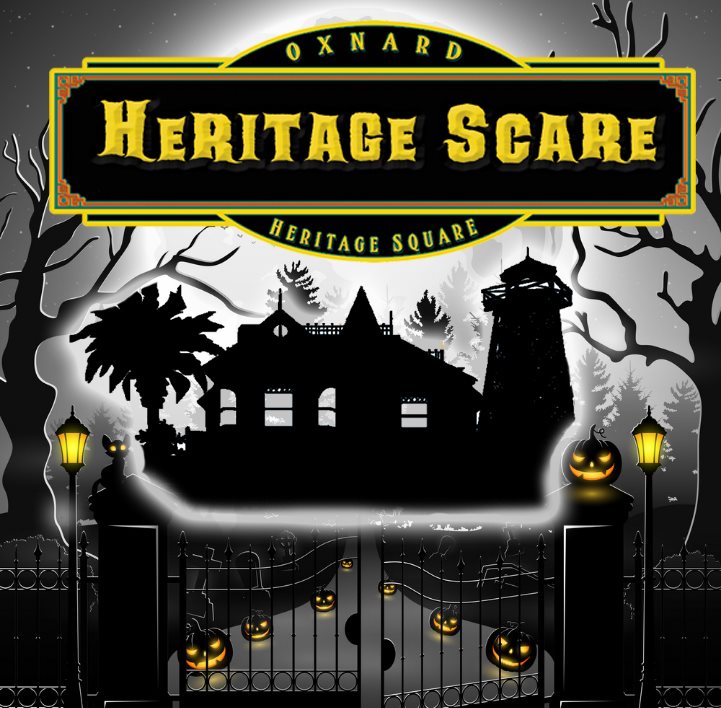 Heritage Square in downtown Oxnard has hosted various ghost themed tours off and on through its 27 years. This year we bring back this tour for one night only on Friday Oct 25th. This special guided tour experience is a pre-event for the Oct 26th and 27th Oxnard Steampunk Fest: All Hallowsteam.
The tour highlights the stories that aren't told very often, a rare public viewing of a ghost sighting photo in one of the houses, and stories of sometimes tragic deaths that have occurred related to the Square's buildings. The tour starts with a visit with the History Channel's celebrity star (from Pawn Stars), Doc Phineas. A meet and mingle with your intimate group will include beverages and hors d'oeurves with Doc before you take your guided tour.
The primary exterior tour (with select interiors), includes ghost stories, strange happenings and even historical colorful characters of Oxnard's past. Each tour is limited to 20 guests with pre reservations only. Proceeds from the tour go to support the Oxnard Heritage Foundation.
$25 per guest. 21 and over only for this event due to some adult content.