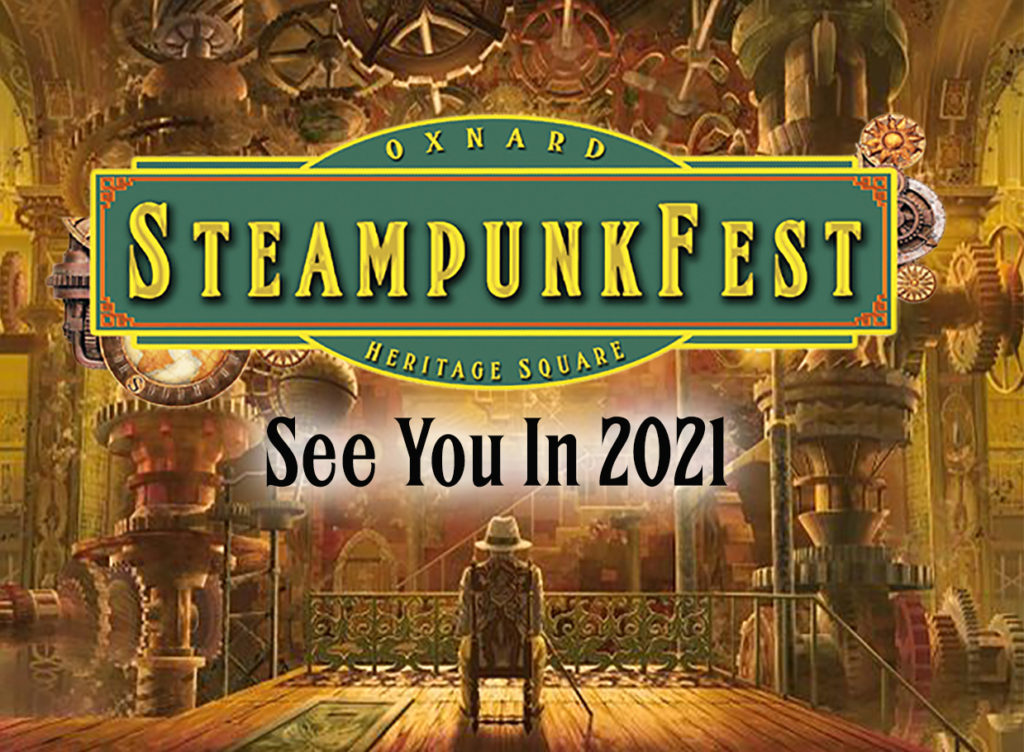 Steam what?
What is Steampunk you ask?? It is a blend of the Victorian Era and technology with a bit of Science Fiction and Fantasy….think of airships, goggles, jet packs, corsets, top hats, parasols, combined with imagination and a wee bit of whimsy.
Steampunk is a loosely-based term for a sub-genre of Science Fiction, fantasy and role-play that provides an alternate history of steam-powered societies during the Industrial Revolution. The most popular eras include British Victorian and Edwardian, with the American Wild West and a completely imaginary post-apocalyptic future coming in a close second.
Celebrating all that is whimsical, The Oxnard Steampunk Fest Crew would like to invite you to join the festivities, just before Halloween! Oh, what FUN we will have!
Friday, October 25th, "Heritage Scare",
6PM, 7PM, 8PM & 9PM
 Saturday, October 26th Festival Hours 11-7 PM  
Sunday, October 27th Festival Hours 11-5
Don't miss the Saturday Night After-party (FREE with your Sat. Ticket) with special guests,
Julien and the Steam Funk Band 7-9PM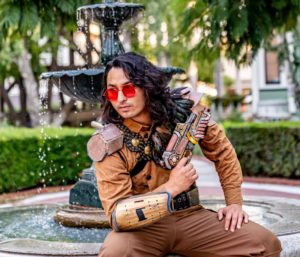 This event is a fundraiser for the Oxnard Heritage Foundation and the Friends of Heritage Square, to benefit their educational programming. Keeping the history of Oxnard alive and well!
Costumes, characters, merchants and presenters are all encouraged to participate. Just send us an email for more info: