North Star Steam with their automated Robot D.A.G.O.N.
New to our festival this year is The Barrel House Wailers

We are so thrilled to have The Velveteen Band once again!
The Velveteen Band is an eclectic musical side show which delivers a wonderland dreamscape, set to capture the imagination and rock you to the core. The theatrical rock ensemble features puppets on vocals, a deranged mad scientist, and is led by a six foot trumpet playing rabbit named the Baron Von Velveteen.
Members: Baron von Velveteen Guitar Trumpet Backing Vocals Fum the Puppet Vocals Dancing Foe the Destroyer Vocals Plotting your doom Professor Z Synths and Melodica Containing Foe's rage Christopher Coyle Drums Percussion Buster Matthews Bass Guitar Backing Vocals BEHIND THE CURTAIN: Claire Flores Puppeteer for Fum Puppet keeper of Fum and Foe Jason Amelio Puppeteer for Foe Voice of Foe Daniel Flores Voice of Fum Band Manager
Genre: Steampunk, hard rock, nerd rock
Hometown: Ventura, CA
http://www.thevelveteenband.com/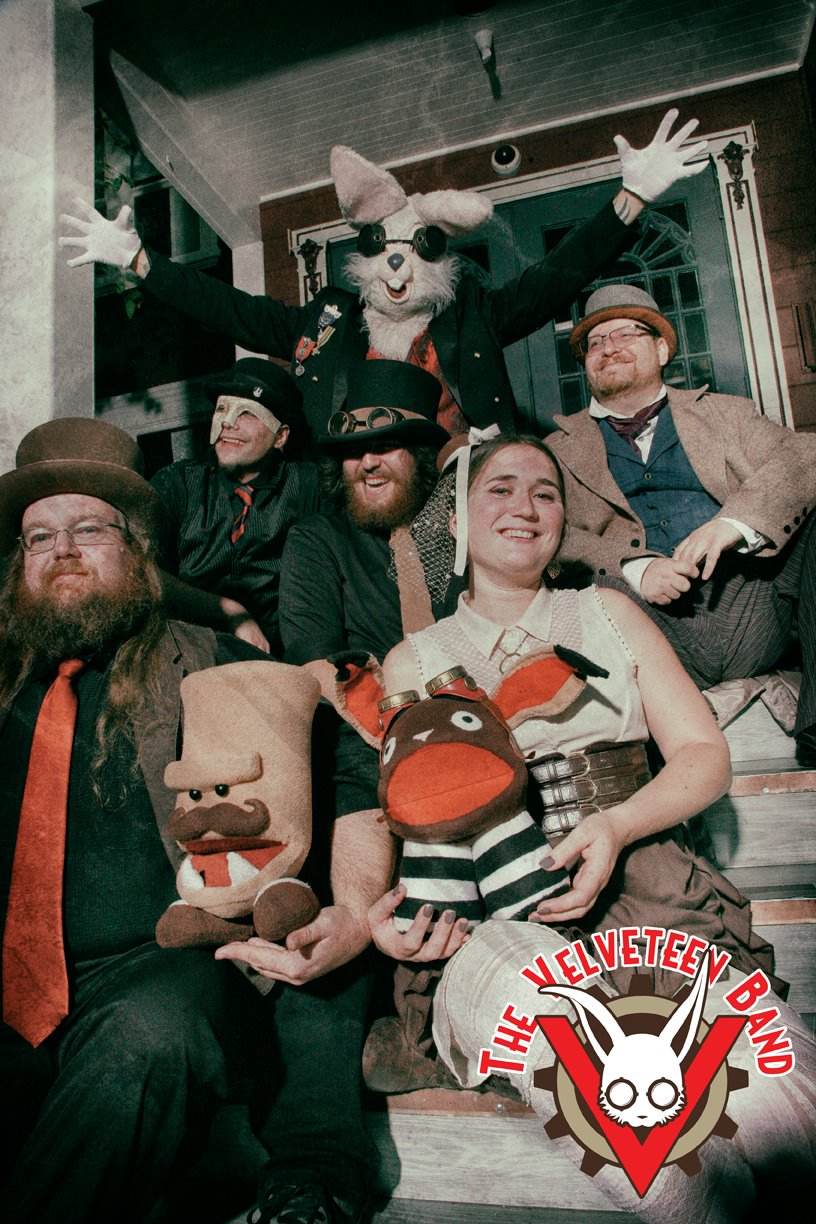 "Abby Posner Brings a lively contribution to the Folk/Americana genre with her insightful lyrics and catchy melodies.  There is a brilliant, contemporary freshness to her work." – Chris Wilson, KPFK Radio Station.
From new-folk to bluegrass and pop, Abby and the Myth twists genres to create a fresh catchy sound. Abby arranges, writes, and plays nearly all of the instruments on her albums. The sounds you hear are both pleasantly dark and playful.
Find out more information on her website: http://www.abbyposner.com/