Set your Course for the Channel Islands Harbor in Oxnard on Saturday Night…..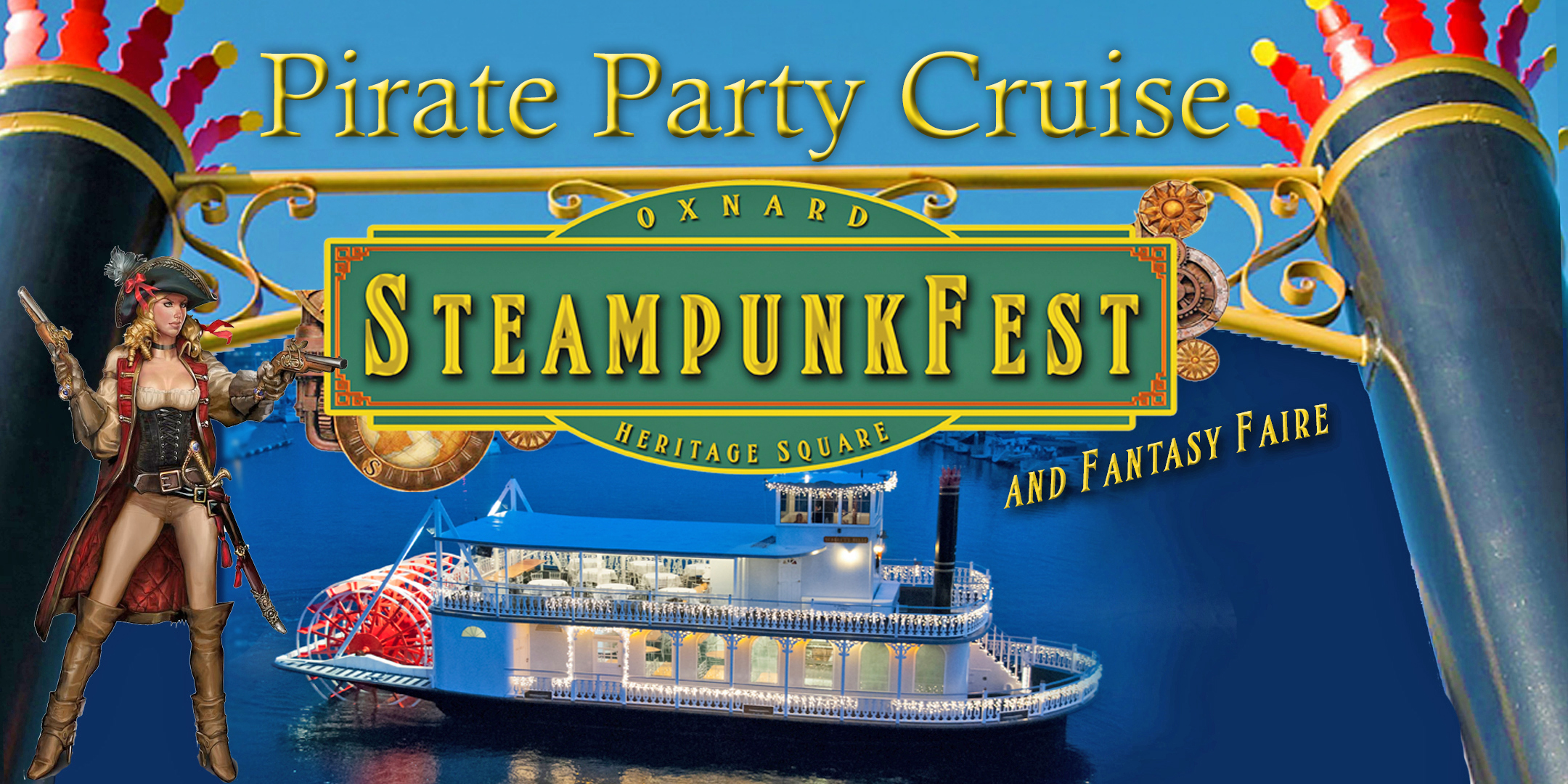 Avast, Ye Mateys! Come aboard for the most piratical party on the seven seas (or on the Channel Islands Harbor at least). Enjoy Grub & Grog (cash bar) and show off your sea-farin' finery in the Pirate Party Cruise as part of the Oxnard Steampunk Fest weekend. Hoist the colors and set sail for a Pirate Adventure on the Scarlet Belle! Saturday, Oxnard 14th, 2017, 8-10PM. Boarding passes available: $69 $50 per person, includes appetizers and desserts, and a complimentary glass of wine. Boarding Passes.
So excited to announce that Doc Phineas will be joining us again in 2017 as our Master of Ceremonies!! And you can meet Tayliss Forge, Steampunk personalities and explore the worlds of Steampunk, Fantasy, Sci-Fi, Furries, Fairies, and Pirates, you don't want to miss a THING!
When:
October 14th, Saturday 11-5PM
October 15th, Sunday 11-5PM
Admission:
$15 day of, kids 12 and under are free both days
Where:
Heritage Square in downtown Oxnard
715 So. A Street, Oxnard, CA 93030
Celebrity Talent:
Doc Phineas
Tayliss Forge
Cirque des Betes
L.O.S.E.R./Gaslight Gathering
D.A.G.O.N. the Robot
Captain S. Rokk
Tea & Parasol Dueling with Ms. Kitty
Entertainment:
The Velveteen Band
Abby and the Myth
The Barrelhouse Wailers
Dennis Aguilar
NEMA Bellydancers
DOC PHINEAS – Gentleman Extraordinaire will showcase his talents as this year's Master of Ceremonies!
Meet DOC PHINEAS from PAWN STARS on the History Channel at Oxnard Steampunkfest! Dr. Phineas T. Kastle is Guest Professor Emeritus of Esoterica at the University of Nevada. Author of five books, eminent world traveler in 92 countries, balloonist, Time traveler, and voted by the Las Vegas Weekly as "Best Dressed Male". Member of the Las Vegas Steampunk Tea Society, Founder the League of Extraordinary Professors, and the Steampunk Guild.
Find out more about Doc Phineas on his website: http://www.docphineas.com
Doc Phineas presents Octopus' Garden, Live from Steamathon with the Velveteen Band!

Tayliss Forge arrives as special guest judge for the 2017 Costume Contests!
Tayliss is a cosplay model, artisan crafter, and was a recent contestant on the TV show Steampunk'd. A majority of her time is spent making costumes and accessories for her online business: Nonconformity Accessories. She loves leather-working and creating corsets, bracers, purses, etc. She also enjoys making replicas of props, jewelry, and clothing from movies, TV shows, anime, video games, or board games. Most of her costumes are heavily influenced by steampunk and Victorian fashion.
Come meet Tayliss!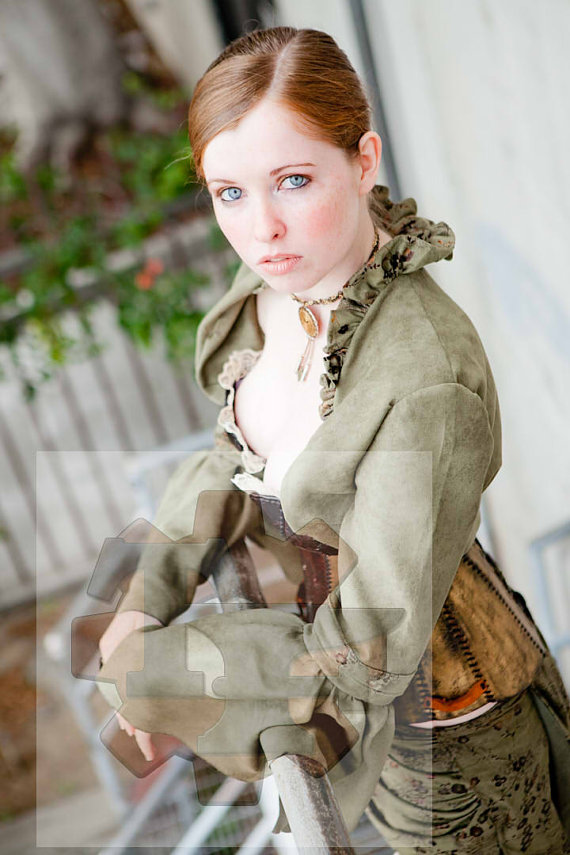 >
CIRQUE DES BETES: Fetes of Fantsy! Performing daytime (TBD) and at the after party taking place in La Dolce Vita  (21+ please).
Steampunk Cirque Extraordinaire. Buskers, burlesque and bamboozling feats of art & athleticism! Circus Freaks and Sexy Beasts for all.
Started as the duo Fawn & Bear in 2012, this new performing group has grown in size and expanded their talents to include circus flow arts such as hooping, contact juggling, fan dancing, staff manipulation and the aerial arts. In addition to circus arts we have included a variety of neo burlesque dancers who are excited to thrill and chill you with intriguing dances and skills. We have also expanded our connections to other troupes of performers in the San Luis Obispo Area as well as steampunk groups up and down the coast of California.
Watch them perform live onsite!
Find out more information about CIRQUE DES BETES on their website:
http://cirquedesbetes.weebly.com/
ABBY POSNER AND THE MYTH performing at Oxnard Steampunk Fest 2017!!!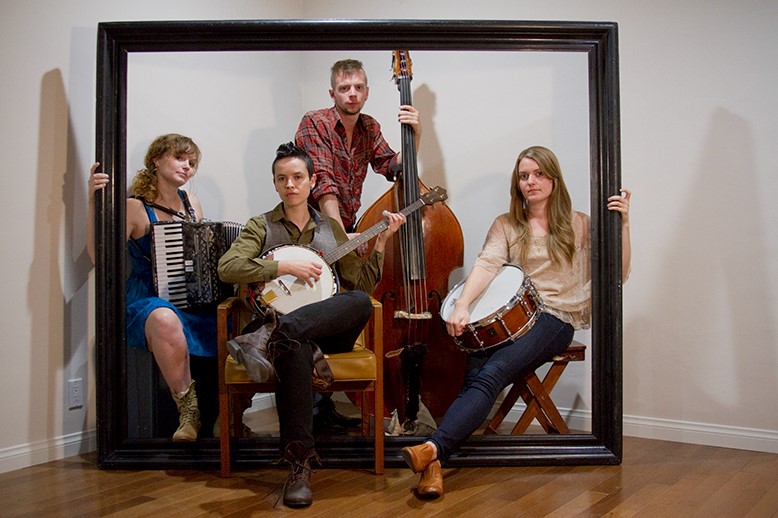 "Abby Posner Brings a lively contribution to the Folk/Americana genre with her insightful lyrics and catchy melodies. There is a brilliant, contemporary freshness to her work." – Chris Wilson, KPFK Radio Station.
From new-folk to bluegrass and pop, Abby and the Myth twists genres to create a fresh catchy sound. Abby arranges, writes, and plays nearly all of the instruments on her albums. The sounds you hear are both pleasantly dark and playful.
Find out more information on her website: www.abbyposner.com
OSF Welcomes for their first time at our festival "The Barrelhouse Wailers!!!

"The Barrelhouse Wailers play a collection of fun, upbeat New Orleans classics, with a swagger that is unique to the french quarter. Just like the street performers of Bourbon street, this acoustic group has you tapping your toes and snapping your fingers. And it can't be authentic 'New Orleans' without a Tuba, Clarinet, and a homemade drum kit." – Adam Randall, Squashed Grapes
www.Facebook.com/BarrelhouseWailers
www.reverbnation.com/thebarrelhousewailers
FIRST STEAMworks comes to 2017 Steampunk Fest!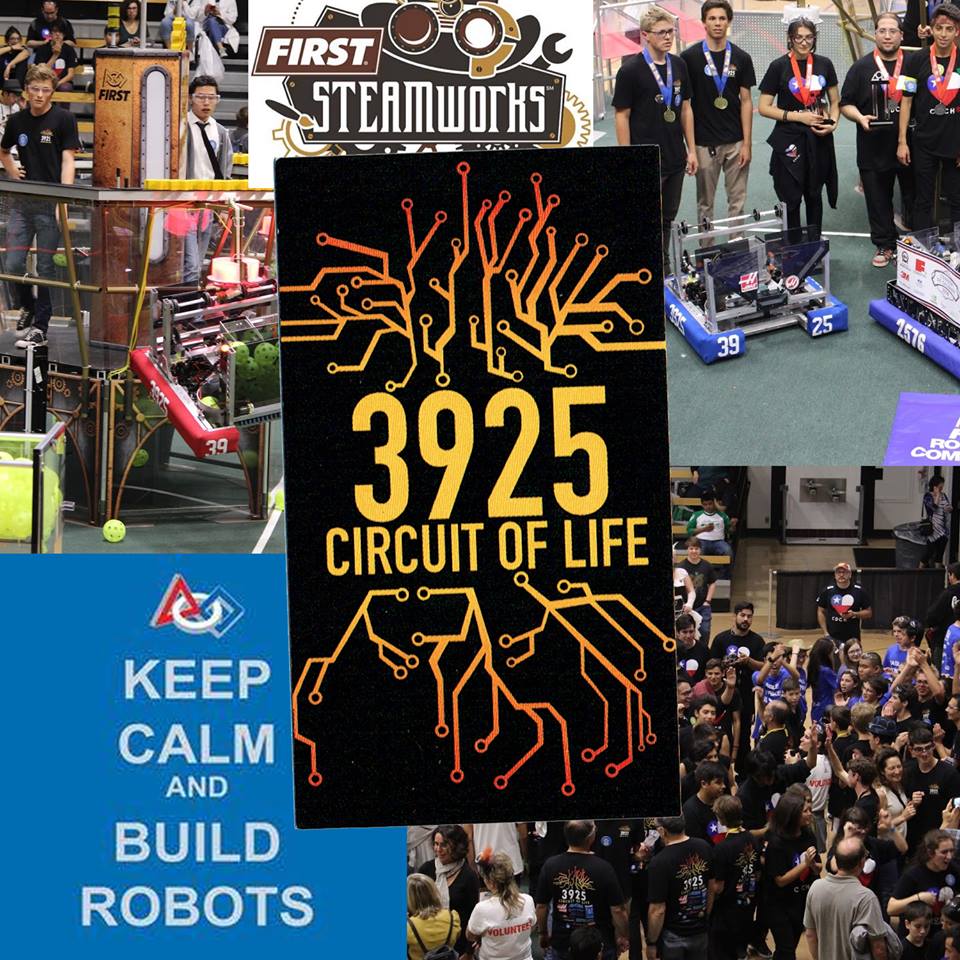 Our event continues to grow and include more interest from everyone! This year we are more than excited to announce that representatives of local high schools throughout Ventura County will be participating in our Steampunk Fest. On both Saturday and Sunday students from at least 6 local High Schools will be displaying their robots and their capabilities in our Steampunk Robot Arena. Make sure to check them out and engage in this next generation of technology and their creators. #OxnardSteampunkFest #Robots
What is Steampunk you ask?? It is a blend of the Victorian Era and technology with a bit of Science Fiction and Fantasy….think of airships, goggles, jet packs, corsets, top hats, parasols, combined with imagination and a wee bit of whimsy. Enjoy the fun with your kids, friends, and the rest of your family at Heritage Square.
Enjoy the mad, mad world of Steampunk!