DOC PHINEAS – Gentleman Extraordinaire will showcase his talents as this year's Master of Ceremonies!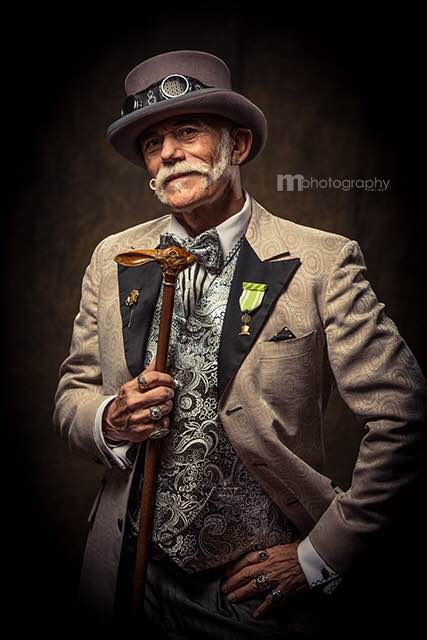 DocPhineas.com
Meet DOC PHINEAS from PAWN STARS on the History Channel at Oxnard Steampunkfest! Dr. Phineas T. Kastle is Guest Professor Emeritus of Esoterica at the University of Nevada. Author of five books, eminent world traveler in 92 countries, balloonist, Time traveler, and voted by the las vegas weekly as "Best Dressed Male". Member of the Las Vegas Steampunk Tea Society, Founder the League of Extraordinary Professors, and the Steampunk Guild.
Find out more about Doc Phineas on his website: http://www.docphineas.com
Doc Phineas presents Octopus' Garden, Live from Steamathon with the Velveteen Band!

What is Steampunk you ask?? It is a blend of the Victorian Era and technology with a bit of Science Fiction and Fantasy….think of airships, goggles, jet packs, corsets, top hats, parasols, combined with imagination and a wee bit of whimsy. Enjoy the fun with your kids, friends, and the rest of your family, for the 25th Anniversary of Heritage Square.
Enjoy the mad, mad world of Steampunk!